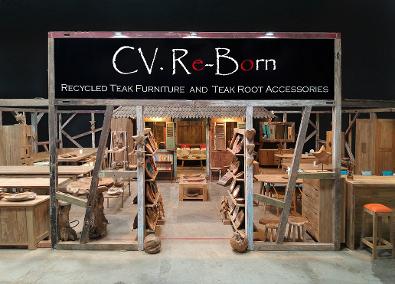 About Us
CV. Re-Born is a producer of high-quality Teak furniture made from reclaimed old Teak wood. We are in Jepara, the world's center of Teak furniture production.

Services
Our talented staff will work with you to design and create the furniture that is fitting best for your markets and projects. Whether you come to us with a complete vision for your design or looking for inspiration, we are here to help.
Approach
We understand that our customers deserve our best afford to fulfill their needs by creating individual products with a high-end quality.
Special orders, commissions and contract for export are welcome.
Based on our personal experience on the European market we believe that the perfection of the finish of the goods is very important for successful selling. We mainly use imported tip on or soft closing fittings from Germany and Austria.
Jepara, Central Java, Indonesia